Bitcoin (BTC) registers a drop in the cost of production. In fact, this cost has gone from about $24,000 in early June to $13,000 recently. According to specialists, this fall is a negative factor for the rise in market prices. Meanwhile, the Cleanspark company buys 1,061 devices dedicated to the production of bitcoins.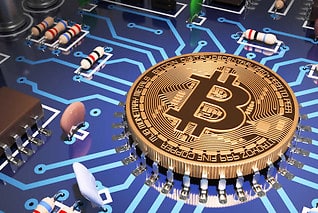 The drop in the cost of production of BTC caused by a decrease in electricity consumption
On July 14, the Bitcoin Archive account posted on Twitter a statement from US banking institution JP Morgan Chase & Co that the cost of producing bitcoins has dropped from $24,000 (as of early June) to $13,000 per BTC.
The statement was made in a note from JP Morgan strategists. The latter also indicated in their note that the drop in the cost of production of BTC would result, for the most part, from a decrease in the consumption of electricity to mine the cryptocurrency.
This decline comes as miners strive to protect the profitability of bitcoin production by using more efficient mining rigs. According to strategists, the increase in the cost of producing bitcoins from $24,000 to $13,000 could curb rising prices.
Meanwhile, Cleanspark buys 1,061 low-cost mining devices
On Thursday, Cleanspark, a publicly traded bitcoin mining company, announced that it had just acquired 1,061 bitcoin mining devices. The devices are part of the Whatsminer M30S series, manufactured by the Microbt company. You should know that they were bought at a price well below the price at which they were sold a few months ago. With this purchase, Cleanspark has added 93 petahashes per second (PH/s) of energy to its mining system Current.
Previously, Cleanspark announced that its bitcoin production has increased a lot. In fact, the publicly traded bitcoin mining company said that their BTC production increased by 50% in 6 months. He added that its computing power has increased by 47% over the same period.
Cleanspark CEO Zach Bradford said:These important KPIs highlight the fact that our growth outpaces global hashrate, especially our ability to stay ahead of network difficulty adjustments. We believe that our operational strategy focused on efficiency, uptime, and execution will allow these metrics to continually improve.».
The crypto winter has not only reduced the value of bitcoin (BTC), it has also caused the cost of its production to drop. In this context, the miners found themselves in difficulties to the point of selling the mining devices at low prices. Companies like Cleanspark have taken the opportunity to increase their bitcoin production capacity.
Get a roundup of news in the crypto world by subscribing to our new daily and weekly newsletter service so you don't miss any of the Cointribune essentials!
tomographic writing
Behind the generic signature "Redaction CT" there are young journalists and authors with specific profiles who wish to remain anonymous because they are involved in the ecosystem with certain obligations.